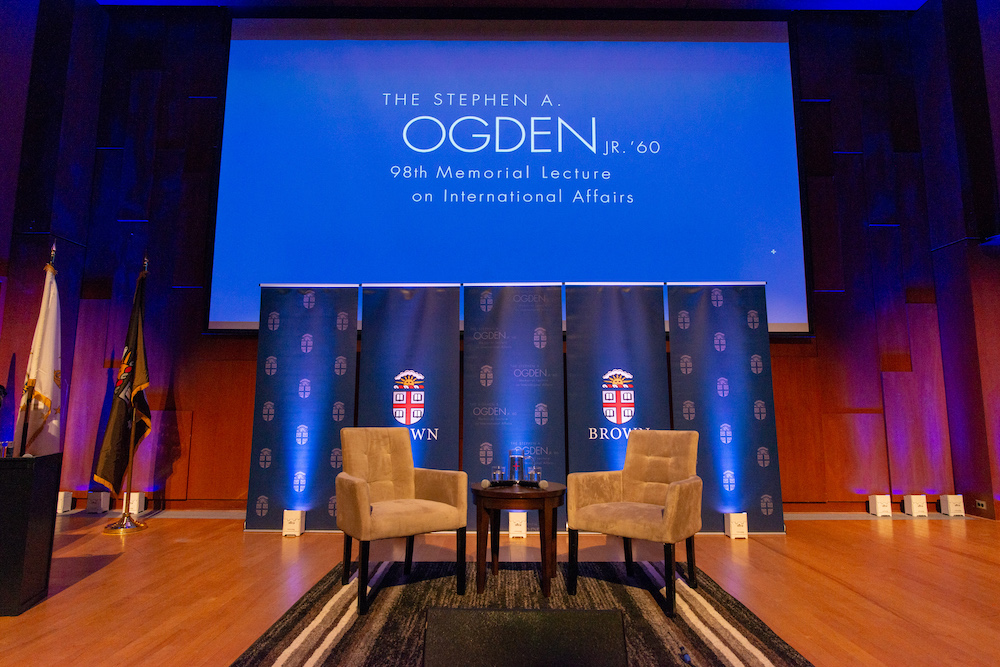 The Ogden Lectures are an enduring tribute to Stephen A. Ogden Jr., an active member of the Brown class of 1960, who died in 1963 from injuries he suffered in a car accident during his junior year. Established by his family, the Ogden Lectureship came into being two years later as a means of achieving in some small measure what Steve Ogden had hoped to accomplish in his life: the advancement of international peace and understanding. 
The Ogden Lectures have featured an extensive array of world leaders, including heads of state, US and international diplomats, policy makers and practitioners, and many other astute observers of the international scene. All have given public lectures on pressing matters of global concern.
The 100th lecture in the Ogden series, which took place on March 4, 2020, underscored the enduring value of this significant tribute to the life and legacy of Stephen A. Ogden Jr.